Circuit Clerk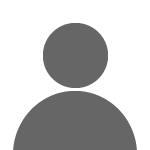 Sandy Casto
We're on top of the State!
Office Hours
Monday - Friday
8:30 a.m. - 4:30 p.m.
Fees
The Circuit Clerk is authorized by statute to collect various fees, fines and costs. All monies are deposited into the county treasury for subsequent disbursement to the appropriate county or state agency or, as in the case of bonds or restitution, disbursed directly to the appropriate individual.
Circuit Court Fee Schedule
Civil Division
General Civil Case
$200.00
Medical Professional Liability Action
$280.00
Administrative Appeal
$200.00
Counterclaim, Crossclaim, 3rd party complaint, motion to intervene
$200.00
Action Remaining on Docket for more than three (3) years
$20.00
Domestic Division
Child Custody and Support
$200.00
Separate Maintenance/Spousal Support
$200.00
Expedited Modification
$85.00
Guardianship/Conservatorship
$110.00
Family Infant Guardianship
$200.00
Circuit Infant Guardianship
$200.00
Parent Education Class
$25.00
Duplicate Recording
$5.00*
Uresa/Foreign Support Order
No fee
* for each CD requested
Criminal Division
Civil Appeals or Removals from Magistrate Court
$200.00
Criminal Appeal from City Court, bond will be collected by the City and forwarded to the Clerk's Office
Fees for Service
Personal Service by the Sheriff
$25.00
Service by Certified Mail/Restricted Delivery
$20.00
Service by Secretary of State
$25.00
Publication (note: when a party serves a defendant by publication, the party pays the newspaper directly unless the party has an approved fee waiver)
Note:
Individuals may elect to use private service companies for service
Fees and Costs are not collected from persons with approved fee waivers

General Fees
Facsimile Transmission (This fee only applies to documents transmitted by the Clerk)
$2.00
Abstract of Judgment
$5.00
Writ of Possession
$25.00
For all other Post Judgment Executions, please call our office for fee amounts
^ per sheet/page
ALL FEES ARE SUBJECT TO CHANGE WITHOUT NOTICE