Circuit Clerk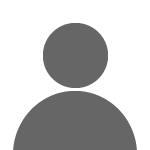 Sandy Casto
We're on top of the State!
Office Hours
Monday - Friday
8:30 a.m. - 4:30 p.m.
Frequently Asked Questions
Can I go to court without a lawyer?
Yes. The Supreme Court of Appeals of West Virginia states that you have the right to represent yourself in state courts. In fact, many people in West Virginia go to court without a lawyer. Some people cannot afford to hire a lawyer. Others decide that they would rather handle their legal problems on their own.
Should I go to court without a lawyer?
That is your decision to make. Some cases are fairly simple and can be handled without an attorney. Others involve complicated procedures and legal issues that require the experience and training of a lawyer. You should at least talk to a lawyer about your case. Whether you decide to hire a lawyer or go to court on your own, it helps to know how the court system works.
How do I file my lawsuit? Is there a form I can use?
A lawsuit begins with the filing of a written complaint in the court clerk's office. The Office of the Circuit Court Clerk may have some forms for the circuit court and has many forms for family court cases. You can go to the clerk's office, tell them what your case is about and they will give you the forms to fill out for your type of case. There is a small fee for the forms.
Do I have to pay to file a lawsuit?
Yes. The court will charge a fee to file your case. In family court cases there is a charge for the forms, but you may not have to pay those fees if you meet low-income guidelines. This is called a fee waiver. If you think you might qualify, ask the clerk to give you the Fee Waiver Forms to see if you are eligible to have the fees waived. This form and many other forms are available on the Supreme Court's web site at http://state.wv.us/wvsca, or ask at your circuit court clerk's office.
How do I make sure I've done everything right?
Take it one step at a time and don't be afraid to ask for help. The courthouse staff can not give you legal advice about your specific case, but they will answer your questions about how the court system works. If you decide that there is too much at stake or your case is too difficult to handle on your own, you can always contact and hire a lawyer.